Romantic Valentine's Day Spots in New York City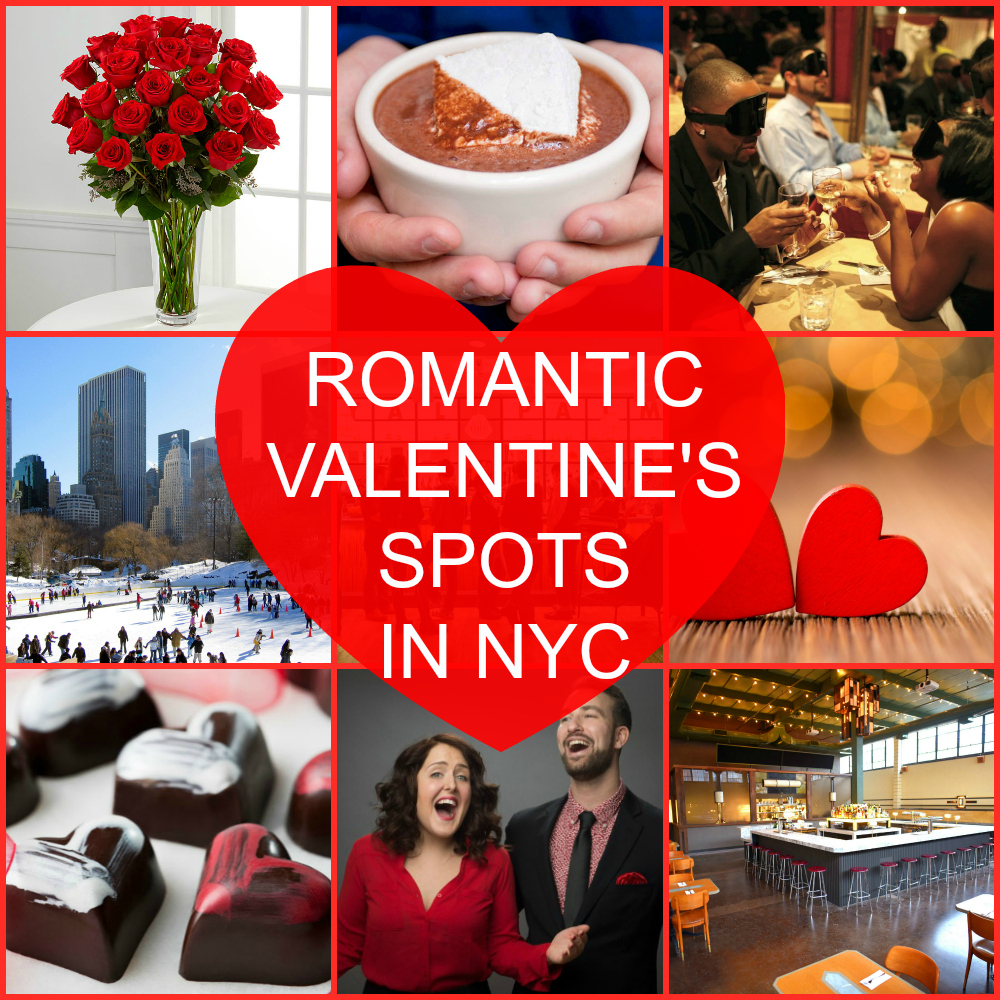 There are a multitude of things to do in New York City every single day. When it comes to Valentine's Day we want to create the most unique and romantic experience. Here are twists on classic dates, which are sure led to the most romantic and special Valentine's Day experience in New York City:
Dinner & Movie
Spice up your traditional dinner and a movie date with Syndicated. This gastropub-cinema is located in Williamsburg and allows guests to enjoy dinner, cocktails, and a film all under one roof.
Check it out at:
40 Bogart Street
Ice Skating & Hot Chocolate
For a classic, romantic date: go ice-skating and sip hot chocolate. The Wollman Rink in Central Park is a New York City tradition and was a filming spot in the classic movie, Serendipity. After ice-skating, head over to City Bakery for the best hot chocolate in New York City.
Check it out:
63 Center Drive
http://www.wollmanskatingrink.com/
3 W 18th Street
See A Show
Get a little cheesy with this musical-comedy improv "Your Love, Our Musical!" Performers Rachel Vigil and Evan Kaufman use audience participation to run their show. Rachel and Evan ask members of the audience how they met and fell in love. They use these details to craft an on-the-spot musical. Laughter is a key ingredient in creating the perfect date!
Check it out:
622 DeGraw Street
http://www.littlefieldnyc.com/
Dinner For Two
For an unforgettable experience, make reservations at Camaje for a dinner in the dark. At Camaje, guests don blindfolds and enjoy a four-course meal prepared by chef Abigail Hitchcock. This choreographed experience uses performance artists as "severs". This experiment is meant to test and awaken the senses.
Check it out:
85 MacDougal Street
http://camaje.com/ (dinners in the dark)
Chocolate Tasting
Nothing says Valentine's Day more than chocolate. Enjoy some of the finest chocolate from 20 different chefs at the Brooklyn Chocolate Takedown. This event will take place at the Royal Palms Shuffleboard Club from noon to 2 PM on Valentine's Day.
Check it out:
514 Union Street
Tickets: http://www.brownpapertickets.com/event/2491107
Which spot will you choose for Valentine's Day?
Have a wonderful Valentine's Day!
Written by Mollie Shimer, Matchmaking Consultant
Meaningful Connections